Jeremy Camp - "When You Speak" (Official Music Video)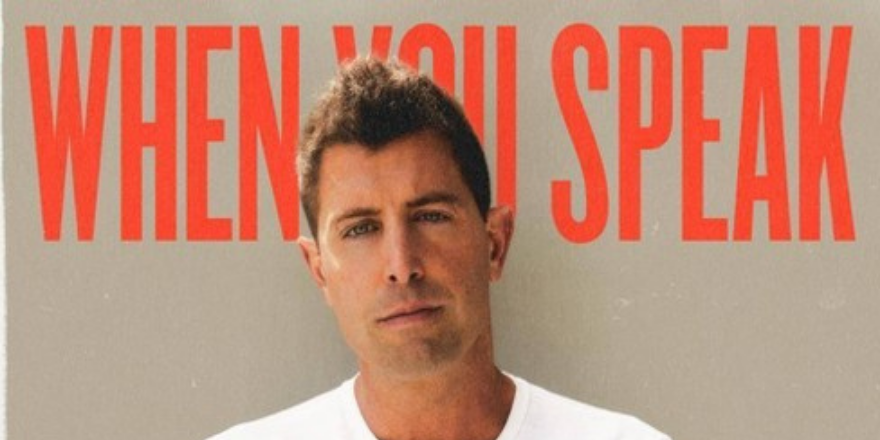 Grammy nominee Jeremy Camp gives us a song which came to him, of all times, right when we were all in the middle of wrestling with the outbreak of COVID-19.
"God gave me the words I didn't think I had for the longest time." With some amazing melodic pop synths, Camp combines his gifts as a worship leader, songwriter and performer, to give us this song, "When You Speak".
Here is the official music video!
"When You Speak" LYRICS:
I find
It's always the lie that is loudest
I know the One with the power
Is never the One who is shoutin'
I lean in
I know that I need to listen
Through all of the thunder you whisper
Even in doubt You are with me
Like a love song that I've always known
Your word hits me deep inside my soul
When You speak
I'm found in the sound of Peace Be Still
The wind and the waves bow to Your will
You drown my fear with a love more real
Than anything, anything I feel
When You speak
When You speak
I know
You're not the God of confusion
Why do I feel like I'm losin'
My mind
Every time
I can't see what You're doin'
It's a holy melody
Set in Heaven's perfect key
Redemption's frequency
Healing me, Healing me
It's the Father whispering
Mercy over every need
Breaking through and breaking free
Healing me, it's healing me
When you speak
When You speak

UMG (on behalf of Sparrow (SPR)); Polaris Hub AB, Essential Music Publishing, LatinAutorPerf, Warner Chappell, LatinAutor - SonyATV, and 1 Music Rights Societies