Blanca & Dante Bowe - 'The Healing' (Official Music Video)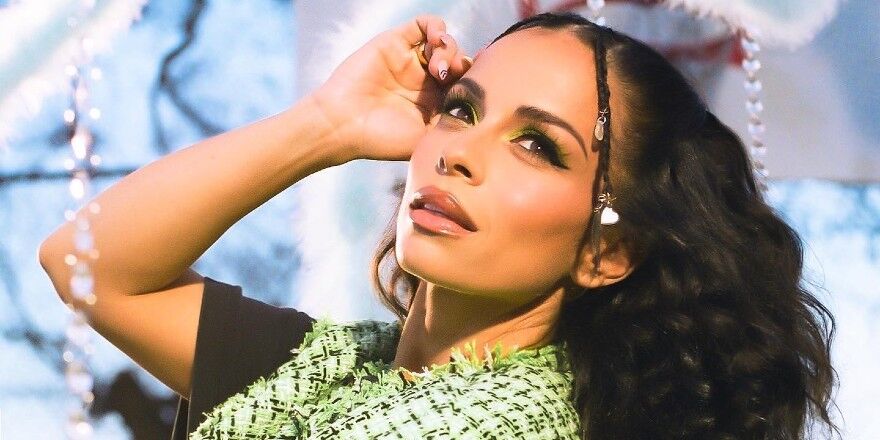 The product of her own personal journey, Blanca (who gave us the songs "Who I Am" and "Greater is He") has now collaborated with worship singer Dante Bowe to create the powerful song, "The Healing".
Catch the official music video right here...!
"Writing songs that are true to my story has always been my goal', the powerhouse vocalist states, "but there are a few special moments in your career where you write a song and feel like it literally carries your heart."


"My Healing" Lyrics
I believe in You
Maker of stars
The sun and moon
Heaven and earth designed by You
Oh I believe in You
Took my weary heart
Broken and bruised
Every part You made brand new
Ooooh
Even when fear tries to dim my light
Ooooh
I won't walk by sight
Cause I can feel it rising on the inside
A fire burning wild and bringing me to life
My God You're so much more
Than just a feeling
You are my healing
You are my healing
Healing me
You're healing, You're healing
Healing me You're healing, You're healing
You're right here by my side
If I'm going through hell I'll be all right
I'm standing on what You promised me
Yes I believe it's true
That every time You'll see me through
I know I'm safe You'll never leave
Ooooh
Even when fear tries to dim my light
Ooooh
I won't walk by sight
Cause I can feel it rising on the inside
A fire burning wild and bringing me to life
My God You're so much more
Than just a feeling
You are my healing You are my healing
Healing me
You're healing, You're healing
Healing me
You're healing, You're healing
Healing me
You're healing, You're healing
Healing me You're healing, You're healing
You are my healing
You are my healing
You are my healing
You are my healing
You are my healing
You are my healing
You are my healing
You are my healing
You are my healing
Cause I can feel it rising on the inside
A fire burning wild and bringing me to life
My God You're so much more Than just a feeling
You are my healing
You are my healing
Healing me
You're healing, You're healing
Healing me
You're healing, You're healing
Healing me
You're healing, You're healing
Healing me
You're healing, You're healing
© 2022 Mike Curb Music, Curly Pop Music (BMI) (admin by Mike Curb Music) / Songs Of Universal Inc., Champagne Therapy Music Publishing, LLC (BMI) (admin by Universal Music Corp.) / Bethel Worship Publishing (BMI) / Heritage Worship Music Publishing, Maverick City Publishing (BMI) (admin by Heritage Worship Music Publishing