4 Surprisingly Great Messages from 'Wonder Park'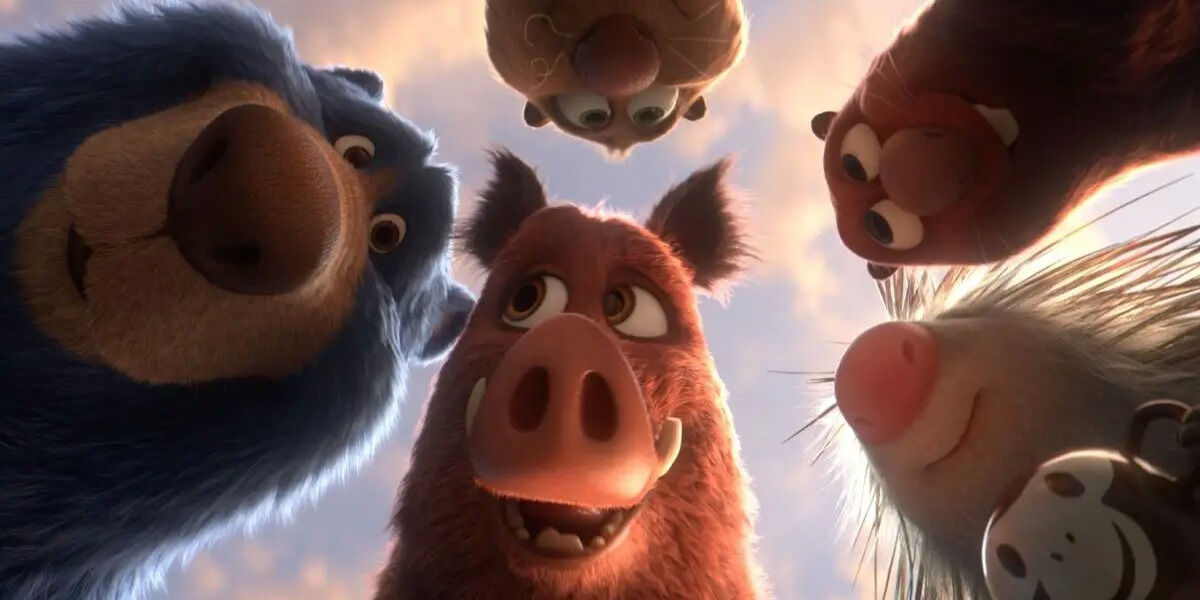 By Michael Foust, Crosswalk.com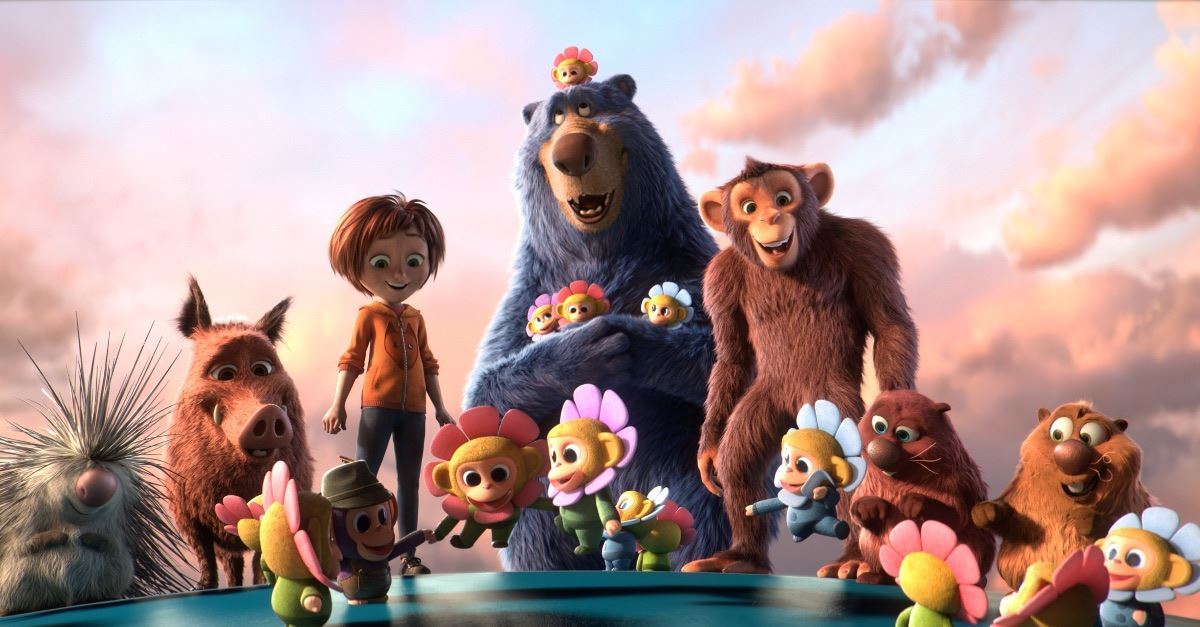 June is a young, bright-eyed girl with a creative imagination.
Each day, she and her mom turn June's room into a make-believe amusement park called "Wonder Land," where animals talk and families come for fun. The park has a talking blue bear (Boomer), a talking monkey (Peanut) and a talking wild boar (Greta). And, of course, it has lots and lots of rides.
Wonder Land is June's favorite part of the day, and, apparently, a highlight for mom, too.
But tragedy soon strikes when her mom gets sick and enters the hospital, forcing dad to raise June alone.
Sad and depressed, June puts her Wonder Land toys in boxes and vows never to play with them again. Without her mom at home, she refuses to play.
The animated movie Wonder Park (PG) opens this weekend, starring Jennifer Garner (Miracles from Heaven) as mom, Brianna Denski as June, and Ken Hudson Campbell as Boomer.
It's a movie that outperforms its trailer, delivering an unexpected fun story full of positive messages. It's also squeaky-clean, with no language, sexuality, violence or potty humor.
Here are four surprisingly good messages from the film:
Warning: spoilers ahead!
1. You Can Find Joy During Trials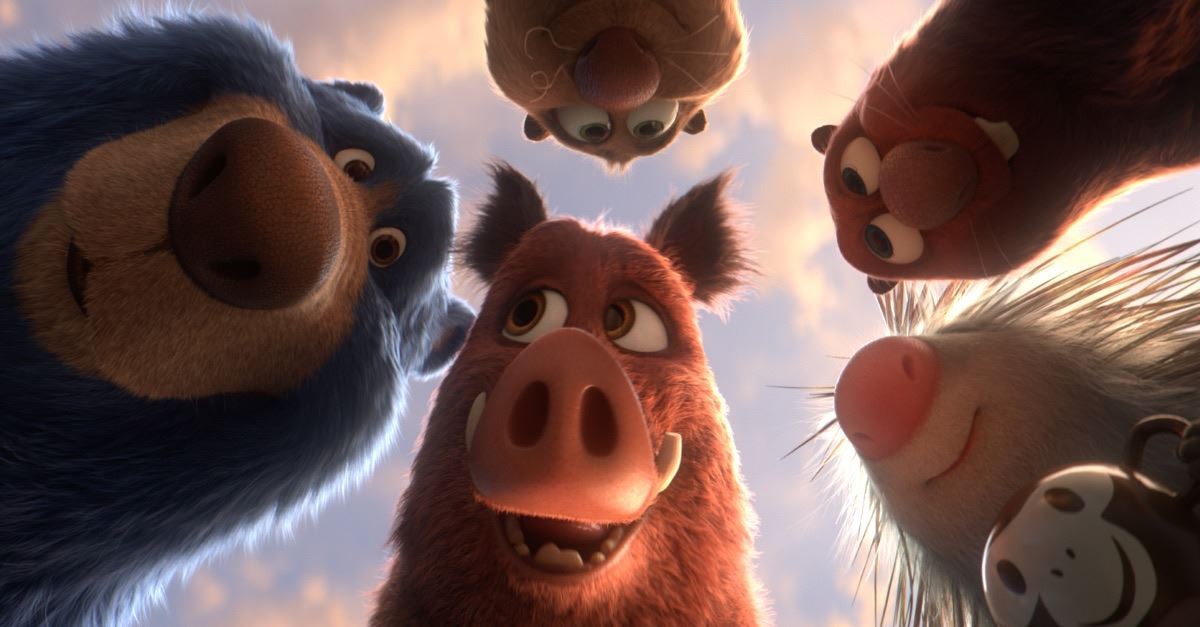 June is an energetic girl who loses her desire to play and laugh when her mother becomes sick. June packs up her toys. She tells friends to leave her alone. She rejects her dad. But then she bumps into something that changes her life. While hiking, she uncovers a run-down theme park that looks a lot like the Wonder Land of her imagination. Vines cover the roller coasters and the rides. Rust does too. The talking animals are still talking, but they're now sad, telling her that "the darkness" – an otherworldly-looking cloud – wiped everything away. The scene is symbolic: The darkness represents her life and attitude following her mom's sickness. The rundown park is her rundown imagination. Seeing her error, June helps the animals repair the park.
"[Mom] got sick … and I got scared – so scared of losing her that I lost myself. She would hate to see how I changed," she tells the animals. Later, June tells them of the darkness, "Maybe it will never really fully go away. Maybe it's there to remind us to look at the light that surrounds us" – perhaps referencing her family and friends.
Wonder Park doesn't tie this theme to the true joy only found in Christ – or the eternal perspective that is required for joy in the midst of trials – but that's a connection that families can make after the credits roll.
Photo courtesy: Paramount
2. Imagination is a Gift for Children and Adults, Too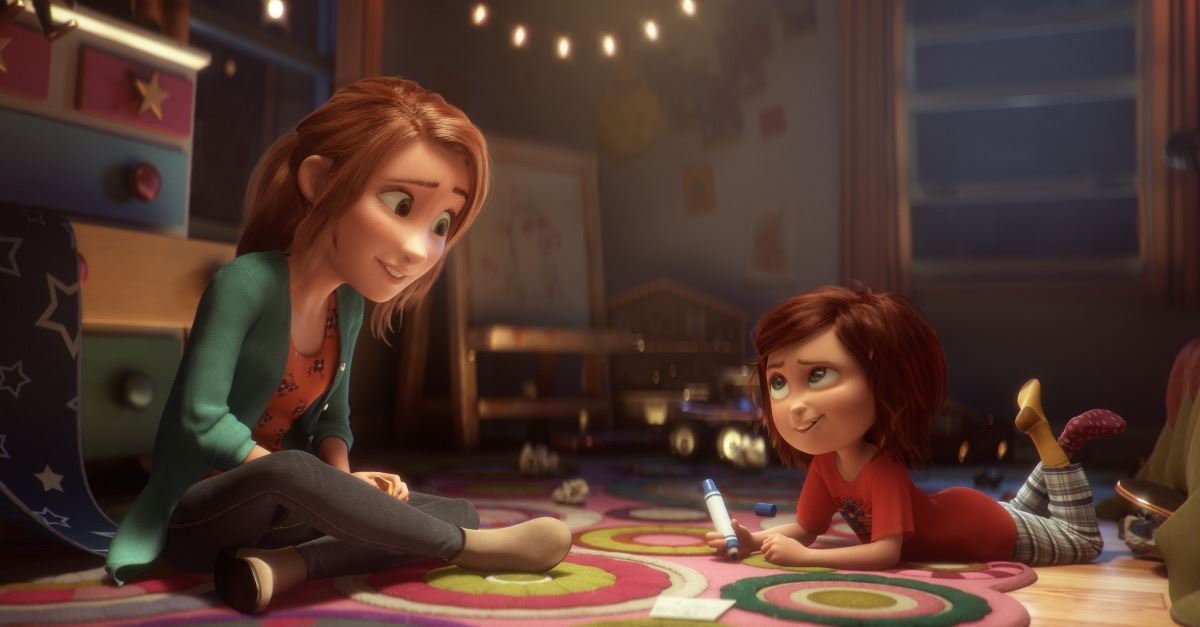 June has a creative imagination in part because her mom cultivated it. We see them playing together on the floor in June's room. We hear June's mom participating in a game of make-believe: "It was another day in Wonder Land, the most splendiferous amusement park ever!" Mom enjoys playing with June, but she doesn't want to do all the thinking for June. When June asks for help in creating part of the park, Mom responds, "I like it when the ideas come from you. Now, think." It's fun to watch them laugh together.
Every child enjoys playing, but too often, we adults fail to be creative when we age. We start working. We become too busy. That doesn't happen in Wonder Park. The mom enjoys using her imagination, too. God designed us to be creative and to use our imaginations. After all, He is a creative God, having designed a cosmos bigger than we can comprehend and tiny cells smaller than we can see. We are created in his image.
Photo courtesy: Paramount
3. Parenthood Is a Blessing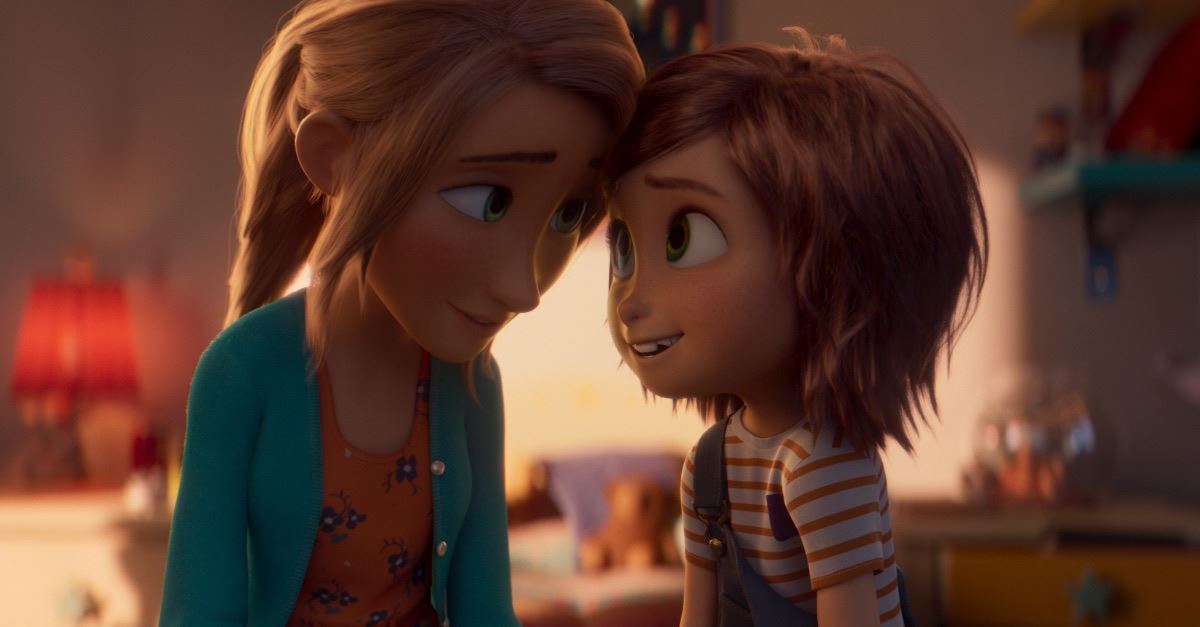 June's mother and father are exemplary parents. They play with her. They care for her. They love her unconditionally. They don't "parent" begrudgingly. They are parents with a purpose – and it's obvious they enjoy raising her. Unlike other animated movies and television shows that give us clueless, buffoon-like parents, Wonder Park shows us role models.
They set boundaries, too. When June wants to stay up past her bedtime, her father tells her, "Nope, you've got school tomorrow." He then reminds mom that the DVR is full of recordings – and that they need to sit down and have a date after June goes to bed.
Parents who are crazy in love with one another and their child, too? It's a message we need.
Photo courtesy: Paramount
4. We Need Community During Life's Storms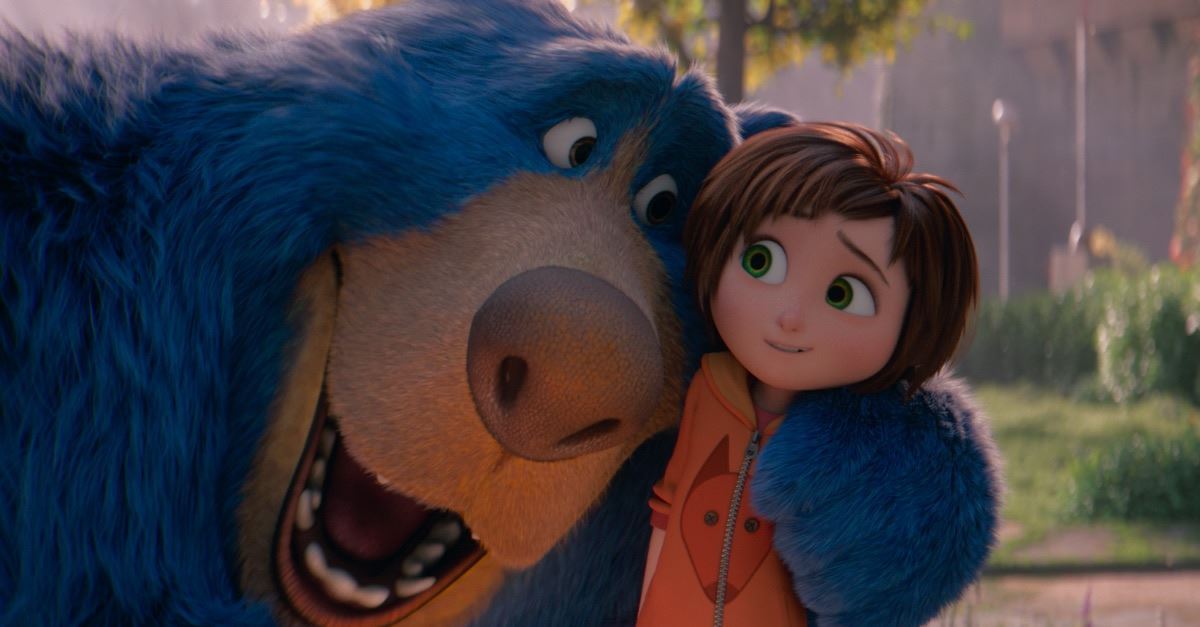 When June's mother enters the hospital, family and friends step in to help. Friends knock on the door, asking June to come out and play.
"Sorry guys, not today," she tells them.
Her aunt and uncle come over, too, and bring June a present – a Ferris Wheel that can be added to Wonder Land. June informs them she boxed up Wonder Land.
"That's a shame. I told your mom just yesterday we'd help you build it," the aunt says.
June initially rejects everyone's example of good will, even from her own father. But eventually, she comes around.
Scripture commands us to "bear one another's burdens" (Galatians 6:2). In Wonder Park, we see that on display.
Entertainment rating: 3 out of 5 stars.
Family-friendly rating: 4.5 out of 5 stars.
Wonder Park is rated PG for some mild thematic elements and action.
Michael Foust is a freelance writer. Visit his blog, MichaelFoust.com.
Photo courtesy: Paramount