UPS Driver Leaves Touching Message On Video Doorbell For New Mom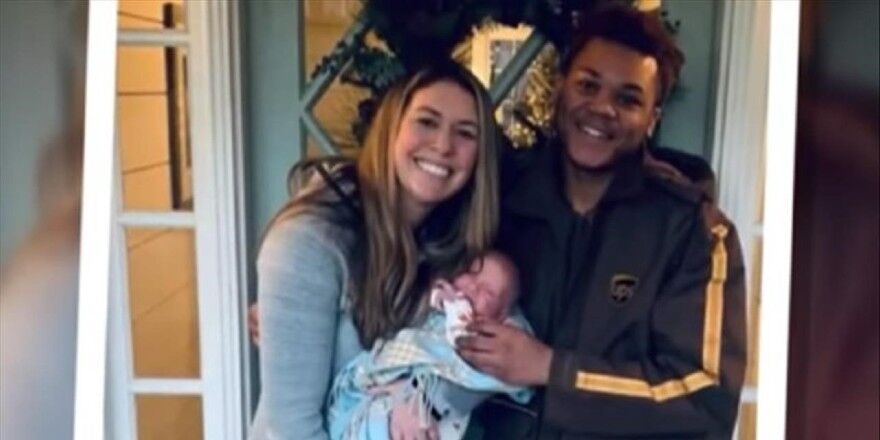 One kind UPS driver leaves a touching message on a doorbell camera for a new mom after his delivery. And you won't believe how that one act of kindness rippled to bless so many more....

In Georgia, Dallen Harrell was delivering a package to a home on his route. Earlier, he had noticed an "It's A Boy!" sign outside of the house, and he wanted to leave the family with a simple but heartfelt message on their doorbell camera.
"I hope all is going well with your newborn," he said. "I had a child around the same time you guys did, and I just hope everything is going good. God bless, happy holidays."
And it was that sweet message that gave Jessica Kitchel the encouragement she needed. Jessica was recovering from a c-section after giving birth to her son, Chancy, and she was feeling a little down. But Dallen's message was able to lift up her spirits!
"So I just happened to play back the message and saw what he had said and was completely blown away. I felt like in that moment was exactly when I needed encouragement," Jessica shared.
"I just wanted to truly ensure that she was ok," said Dallen.
Jessica ended up posted Dallen's message on social media, because she was determined to find out who he was.
"Within 24 hours, the video started getting a ton of shares," said Jessica. And just a few days later, both of the parents got to meet in person!
"So we finally get to physically see Dallen and thank him in person for what his words and encouragement meant to me just was everything," Jessica said.
And Jessica's family had a surprise for Dallen as well – a care package for his new son. She also posted his baby registry to her social media, and strangers have been blessing the kind UPS driver with baby items for his son.
"Dallen's message reminded me that kindness is free," said Jessica. "It makes me emotional. Just having a son myself and knowing how I want to raise him. Dallen's mom did an incredible job teaching him to just love people."
You never know how much your kind words and actions will touch someone else's heart. God bless these two parents as they continue to show love to those around them!
When kindness and encouragement are in short supply these days, this one simple act brought so many together in a common experience of love and giving.
"Kindness is free..."