Submission….Is It Worth It?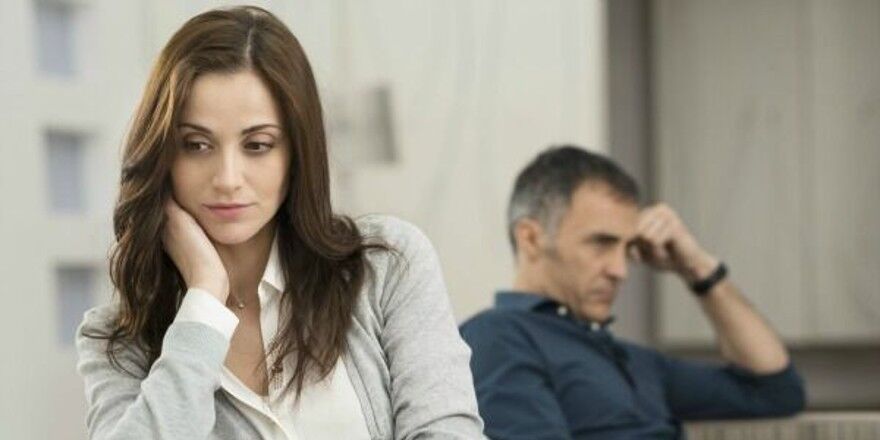 By Abby Lewis, belovegivelove.com
What do you think when you read, "Wives submit to your husband (Colossians 3:18)?" How does it make you feel to be told that you are supposed to submit?
If you have a negative reaction, you're not alone. I spent many years of my marriage resisting this biblical command...
As I look closely at my past mindset, I can see four primary reasons I resisted submitting to my husband:
I thought I was more spiritually mature than my husband. I was the one spending more time with God and studying the Word. Tim wasn't seeking the Lord like I was. It is safer if I lead, right?
I liked being in control and was determined to have things done my way. I thought my way always made more sense, or was better, or I would manipulate Tim into believing my way was best. I felt more peaceful if I was controlling everything and everyone. God wants me to feel peaceful, doesn't He?
I wanted independence and freedom to live life and make my own decisions without having to "ask" for permission. I am an adult, and I should be able to do what makes ME happy…right? Doesn't God want me to be happy?
I was fearful of submission. I didn't trust Tim to be the leader. I had a list of all the things I needed from him, or to see flowing out of him, before I would dare submit to him. I mean, who really submits to someone who is a jerk at times or who is consumed with things other than God. God wouldn't expect me to submit to someone like that, would He?
TAKE OUR IMPORTANT SURVEY ON SUBMITTING TO YOUR HUSBAND
After many years of discontent, struggle, and distrust in my marriage, God began to reveal the truth about submission:
God spoke to my heart and said, "Ultimately you are resisting submitting to Tim because you are afraid. Abby, submission isn't about trusting Tim as much as it is about ultimately trusting Me. Walk by faith, not by sight, and trust Me deeply. Just because you don't physically see Tim seeking Me doesn't mean I am not speaking to him. Don't be so quick to think you are more spiritually mature than him or anyone. Everyone is working out their own salvation. Focus on your journey with Me and have faith that I am guiding Tim."
On many occasions Tim would come home from work and randomly share something that God spoke to him that day that was on my heart as well. I could sense that God was building me up to trust Him more fully as He led Tim.
Every time I insisted on having my own way or manipulated Tim to believe my way was the best, the situation turned into a disaster. Isn't that what Sarah did to Abraham? How did that turn out (Genesis 16)? As I sought God during these troubled times, He began revealing to me that I was actually rebelling against Him…not Tim.
God spoke to my heart and said, "Abby, submission is about being obedient to Me. The reason that things are not working out and there is conflict, stress, and strife in your marriage is because you are being disobedient to Me. If you want my very best in life, you have to submit to your husband with a willing heart. Let go of control and trust Me. I have called Tim to be the leader and the head of the household. I have called you to be his helpmate. You both will be held accountable to how you handle those positions. Work together as partners, not against each other. You both need room to mess up and learn how to be a good leader and helpmate. Give each other grace. If Tim takes a path you are not in agreement with, pray and trust that I will work everything out for the good. There is no need to fear when you ultimately trust Me and choose to be obedient to My command."
God revealed to me that if I would go to Tim with my ideas or thoughts, without an agenda to get my way, he would be more inclined to really listen, ponder, and pray about it before he responded to me. Going to Tim and asking for his blessing has brought our home so much more peace. And if he said "No" after considering it, then I had to trust him without getting upset. That was hard at first, but over time I began seeing and feeling the blessing in doing it this way…in being obedient to God. I also noticed that the desires of my heart were being fulfilled by God in ways I never imagined, and I was indeed happier.
God lead me to read 1 Peter 3:1: "Likewise, wives, be subject to your own husbands, so that even if some do not obey the word, they may be won without a word by the conduct of their wives." This verse spoke powerfully to my heart and pretty much summed up that I didn't need to fear Tim being a good leader when he was rebelling against God in his own way. To be obedient to God, I had to still be subject to Tim, even when I didn't see or feel Jesus flowing out of Him. I just needed to be consumed with keeping my mouth shut, reflecting the character of Christ, and letting His love flow through me, knowing that God said Tim would be won over by my conduct.
Respecting Tim as the leader and actually following his lead has brought so many blessings. I am still learning and I still need grace, but I believe I now understand the power and beauty of truly submitting to my husband and that it is indeed worth it.
---
Abby Lewis is a wife of 14 years, mother, author and speaker. Her journey is very simple—it is all about love. She wants to be so filled with God's love that she can't help but to be love and give love to those around her. She is passionate about sharing her love for God and her transformation journey in hopes it will inspire and encourage you in your walk with God. You can read more about her journey in her book Living Still~Walking in Peace in the Midst of Life and on her website belovegivelove.com.