Her Son Suddenly Stopped Breathing, But Then A Guardian Angel Showed Up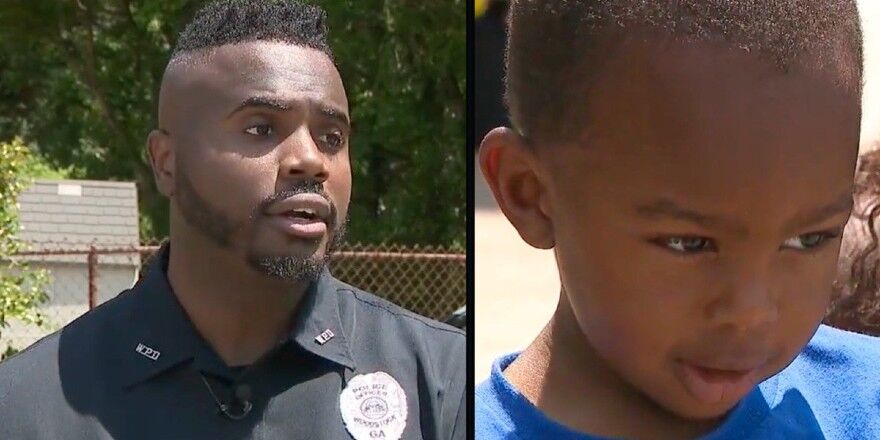 By Heather Riggleman, GodUpdates.com
When Yakema Harris' son suddenly stopped breathing, she didn't know what to do. Thankfully, God put a guardian angel in her path!
It was a normal Wednesday afternoon when Yakema Harris picked up her two-year-old son Messiah from daycare. But when the pair got home, their afternoon became anything but normal.
Messiah began throwing up, and Yakema didn't think too much of it. She probably figured he had picked up a bug at the daycare. But soon, Messiah became even worse. At first, she thought her son had laid down to take up a nap, but then she quickly realized her son had suddenly stopped breathing. Terrified, she called 9-1-1, which became the lifeline to a guardian angel.
Cop Responds After Boy Suddenly Stopped Breathing
Officer Barron Dixon had just finished his shift for the day and was heading home when he heard the call. As he listened to find out how close other officers were, he realized he was the closest. He didn't hesitate to answer the call. When he arrived on the scene, Officer Barron began performing CPR and brought the child who'd suddenly stopped breathing back to life.
His mother believes Officer Barron is her son's guardian angel. She said, "I think he is an angel sent here by God, specifically for this time. His presence was needed, very needed."
"For I hope in You, O Lord; You will answer, O Lord my God," Psalms 38:15
WATCH: Cop Steps In When Woman's Son Suddenly Stopped Breathing