5 Truths about God That Culture Will Never Change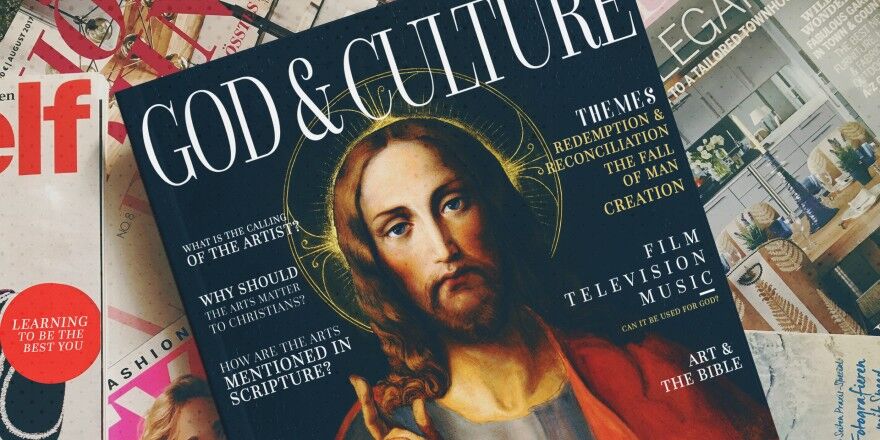 By Alisha Headley, iBelieve.com
In today's culture, the truth about who God really is is often questioned. At times, we turn to others for wisdom or depend on what's happening around us, questioning our faith and fear in God. We live in a changing world, but we serve an unchangeable God. To move to the right or the left of where culture sways us is foolish. In fact, Proverbs 29:25 says that "the fear of man brings a snare, but whoever trust in the Lord shall be safe." It also states in Proverbs 9:10 that not only is the fear of man foolish, but "the fear of the Lord is the beginning of wisdom."
We are called to a live above culture, to be wise, and not spend our lives fearing the wrong things in the wrong ways, walking aimlessly in foolish directions. In order to live a life in reverent fear of God, we must know the truth about God. We must rest in Him, and meditate on His perfections so they become the most rational object of our reverence and awe. We must no longer allow the lies of our imperfect culture question our most perfect God.
Let's know the truth of God and walk in that truth, regardless of the changing culture around us. We may live in a shakable, changing culture, but we serve an unshakeable, never-changing God.
Here are 5 truths about God that culture will never change.
1. God Is Bound by Nothing
God is infinite. He has no limits in His power, His knowledge, His love, and mercy. The things God can accomplish, culture will never disrupt. Luke 1:37 reminds us of this truth saying, "Nothing is impossible with God." No one can place any aspect of who God is on a scale or against a yardstick. This is why God tells us to have faith and trust in Him because he is unbounded. He is not bound to culture. He can do "far and immeasurably more than we can ever ask or imagine" (Ephesians 3:20).
At times, we may depend on others and put our full trust in them, but let me remind you that they are only human. They too are broken like us, since they too live in a fallen world. This is why we are to die to ourselves daily and die to trusting in others daily. We can be measured and so can others, so this is why we can confidently move toward greater dependence on our infinitely dependable God. Let's remember that God is limitless in all things, and culture can never change that.
2. God Is Eternal
We live in a culture where we are so focused on current events that we forget to look at things from an eternal perspective, a kingdom perspective. Meaning looking at everything the way God does. It's hard to see the bigger picture in our day to day lives. To see that this life we are living is but a temporary one. But the truth is, this is our temporary home in our temporary bodies. 2 Corinthians 5:1 says, "For we know that if our earthly house, this tent, is destroyed, we have a building from God, a house not made with hands, eternal in the heavens."
As humans living in today's culture, it's easy to forget that this life is temporary. That one day we will be with our Lord and it will be for eternity. While life here on earth is not always good, we can trust that we have an eternal kingdom waiting for us. Revelations 21:4 says, "God will wipe away ever tear from their eyes; there shall be no more death, nor sorrow, nor crying. There shall be no more pain…"
Let's not live with culture's narrow vision, in fear of the current times. Instead let's walk in the truth, adopting an eternal perspective like our God.
3.
God Is Unchangeable and His Love Is Steadfast
Culture can change on a daily basis, and its trends and fads move faster and faster with the growing speed of technology. People change, we change, our situations change, the world changes. Yet our God is completely and totally unchangeable. He "is the same yesterday, today, and forever" (Hebrews 13:8). He won't change with the times and the culture, He stays true to Who he is, what He wants to accomplish, and How he wants to use us. He doesn't change His views about us even when we have moments of weakness. His love is steadfast for us, and completely unchangeable.
He always loves us the same.
For the love He has for us, culture can never change it, nor can our sin can damage it. For culture could never understand just "how wide, how long, how high, and how deep his love is" for us (Ephesians 3:18). People and culture can stop loving us at any moment, changing within a blink of an eye, but our God is unchangeable and steadfast in His love for us.
4. God Is Always Around Us
God is omnipresent: He is everywhere at all times. Living in our culture today, it's easy as humans to think God has gone missing and is nowhere to be found. But He has never once left our side. After the death of Moses, the fearless leader of the Israelite people, God appointed Joshua to take over. He wanted Him to finish the task that Moses had started. Scared, God reassured him in Joshua 1:9 saying, "Do no be frightened, and do no be dismayed, for the Lord your God is with you wherever you go."
That same message rings loud for us today as Scripture bears witness to how God is always with us. In a culture that prioritizes control over faith, it's easy to give in to thinking God doesn't watch over us. But the truth is God has already "gone before us, He'll be around us, He'll go behind us, He will never leave us nor forsake us" (Deuteronomy 31: 8). Don't let culture feed you lies otherwise. Our God is omnipresent, and He knows exactly what's happening and what is to come.
5. God Is Full of Incomparable Knowledge
No person or thing compares to the knowledge that God provides. God is not merely knowledgeable; He is omniscient—limitless in His knowing. For "…the foolishness of God is wiser than men, and the weakness of God is stronger than man" (1 Corinthians 1:25). God is above all, wiser than even the smartest person you know.
Our culture is good at pushing God out of our pursuits. It's easy to gain a lot of real time information from the internet, news, and other social media outlets. It isn't all bad, but we must take inventory of what we are feeding ourselves on a daily basis. Are we feeding off of information bites from culture and entertainment, or are we feasting on the wisdom offered from the Word of God?
The Bible is nourishment to our souls, whereas the information overload available at our fingertips causes unnecessary negativity. Let's make sure we seek God for our wisdom, and not the culture we live in. As "some trust in chariots, and some in horses, let's choose to trust in the name of the Lord" (Psalm 20:7). It's His knowledge, not the world's, that we can trust in because His knowledge is incomparable.
Our Culture Might Not Be Good, but Our God Sure Is
This world will always change. In fact, it's probably changed in the few minutes you've been reading this post. If we are so tied to the winds that blow from every direction, then we too will fall in the next storm, just as Peter did. When he was invited by Jesus to walk on the water towards Him in the middle of a storm, Peter began sinking the moment he turned away from Jesus, and looked at the wind and waves. "He saw that the wind was boisterous, he was afraid, and beginning to sink he cried out, saying, "Lord, save me!" (Matthew 14:30).
Let's learn from Peter and not be drawn in by culture's storms. Rather, let's keep our eyes on Jesus. Let's remember this truth: our culture will change, it might not be good, and it might not always feel good to live in at times. But our God is always good. His ways are limitless, His perspective is trustworthy, His love for us is unchangeable, He will never leave us, and His wisdom is unlike any other. We can walk confidently as we depend solely on Him.
---