20 Wild Ideas for a Married Date Night on a Budget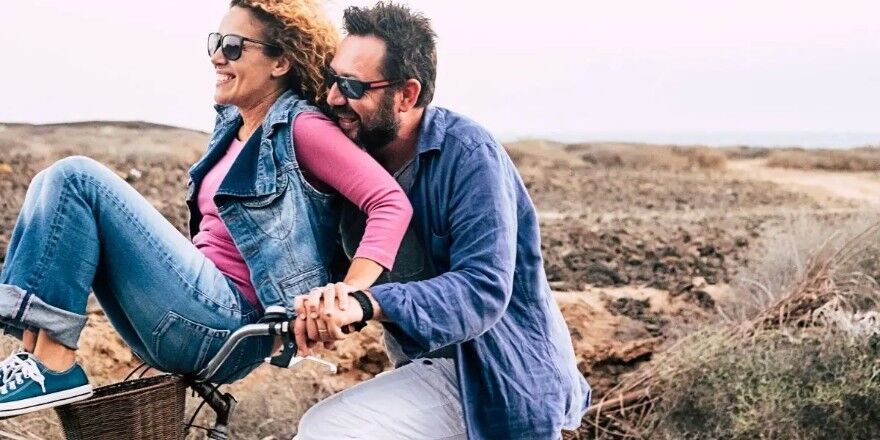 By Betsy St. Amant Haddox, ibelieve.com
Dating your spouse is crucial to a healthy marriage. After the wedding and the honeymoon, the chaos and busyness of life can easily take over and make you forget how much you adore each other.
The Bible instructs spouses to delight in each other and stay faithful. Proverbs 5:18 (ESV) says, "Let your fountain be blessed, and rejoice in the wife of your youth." Dating regularly keeps those sparks alive and our attention focused on each other—which makes it less likely that our eyes will be drawn elsewhere. It also says in Ecclesiastes 4:9-10 (ESV), "Two are better than one, because they have a good reward for their toil. For if they fall, one will lift up his fellow." Dating bonds a couple together and provides them a chance to intentionally connect and encourage each other.
Couples often put dating on the wayside because of finances. But the good news is, dating doesn't have to be expensive! Whether you're struggling newlyweds or marriage veterans, dating reminds you why you fell in love and provides a fun escape. So get creative, step out of your comfort zone, and go on a date—for cheap!
Here are 20 wild ideas for a married date night on a budget:
1. Outdoor movie and picnic. A lot of communities offer outdoor movies in the summer, or a drive-in theater. If you don't have access to those, you might be able to rent an inflatable TV outside, or set up a projector. Grab a blanket or a truck bed and watch a classic or romantic comedy under the stars with some popcorn. Everything is more fun when it's in the moonlight!
2. Make your own slip-n-slide or water park. Hook up the water hose to the sprinkler and run around the yard in your bathing suits with water guns. Inflatable pool toys are pretty cheap, but if you want to save money, grab an old tarp, spread it on the lawn, and squeeze some dish soap over it while you run the water hose. Instant slip-n-slide! Get ready for laughter and maybe a few bruises—and curious looks from your neighbors!
3. Play restaurant. Don an apron and designate someone the chef for the evening. Trade out nights, so each spouse gets a chance to cook and serve the other. Go all out and use the nicest china you have. Print a menu on the computer beforehand, or hand-draw a place card with your spouse's name. Serving each other and sharing a meal will be fun and connect you as a couple. Besides, who doesn't love a good excuse to eat something yummy?
4. People-watch at coffee shops and make up stories about their lives. Some of the funniest memories can be made together when simply people-watching. Grab a chair and a latte at your favorite coffee joint and get ready to giggle. As you watch people come and go, take turns making up stories about them. What's their name? What's their job? Who are they meeting? Get as silly as you'd like. Give them dialogue and agendas.
5. Go outside. It depends on where you live and what time of year it is, but dating outside can be fun. Hiking, biking, or jogging together provides both quality time and endorphins. Even if it's just sitting on the patio with a cold drink, getting out in nature and kicking off your shoes can bring a lot of peace to a stressful day. Swing in a hammock with your spouse or prop your feet up and enjoy the warm sun on your face and the time spent together.
6. Bulk savings club and bookstore. To put on a spin on the classic date of "dinner and movie," consider hitting up your local bulk savings club or Target for a slice of cheap pizza and a hot dog. Then head to a bookstore and browse. If you can afford it, buy a book (if you're not a big reader, then purchase a vinyl, old CD's, etc.) Even buying a new book still ends up being cheaper than dinner and a movie! Browsing the shelves and skimming snippets of new titles can be a lot of fun and open new realms of conversation.
7. Frozen pizza and old photos. Heat up a frozen pizza, crack open a soda, and grab those old scrapbooks! Flipping through old photos via Facebook TimeHop, school yearbooks or childhood albums can be a fun bonding experience. You can laugh at each other's awful junior high haircuts while you chomp pepperoni.
8. Do a home fix-up project. You know that room you keep talking about wanting to paint, or that table you always wanted to sand and restore? Why not make it a date? Grab a paintbrush and some snacks and get to work. P.S.—paint fights are totally allowed!
9. Put on crazy costumes and role play in public. If you're feeling adventurous, pull out last year's Halloween costume or run by a thrift shop and put together a crazy out, complete with wigs and props. Then go out in public and grab some fast food, as if nothing is out of the ordinary. Ignore the stares, and just giggle together as you focus on each other. Pictures are a must!
10. Art project. Art projects are fun, whether it's adult coloring books and freshly sharpened colored pencils, or watercolor paints and a canvas—especially if you don't consider yourself naturally gifted in this area. Grab some supplies, spread out a sheet to protect the floors or table, and get creative together.
11. Ice cream and revisiting the site of your first meeting. If you're feeling romantic, why not grab an ice cream cone and go visit the site of the first place you laid eyes on each other? It might be a coffee shop, a movie theater, or a church—regardless, take your cone and go reminisce. Share how you felt that day, what thoughts were going through your head, whether you were nervous or confident, and so on. And of course, share a kiss or two.
12. Scavenger hunt. Plan a double-date and set up a scavenger hunt for your friends and your spouse (or have someone create it for you and your spouse to do as a couple). Dart around town in a race to find a specific restaurant's to-go menu, a receipt from an ice cream purchase, a particular kind of flower, a freebie bookmark from the library, or whatever else you can dream up. Prizes for the winner are a must!
13. Day date. If you're looking for a more traditional date environment, consider switching your evening routine to the morning. Day dates are usually cheaper, as you can catch the discounted matinee at the theater and get brunch together afterward.
14.Game night. Sometimes the best times can be had revisiting childhood and playing games. Bust out the deck of cards, the chess board, or even the classics such as Candy Land, Chutes & Ladders and Connect 4, and have a blast. Make sure to have prizes for the winners to up the competitive vibe.
15. Give each other massages. For a more romantic date, go all out and give each other a full body massage. Use soft blankets, low music, lit candles, and essential oils to create a formal spa treatment and relaxation session for your spouse. You both deserve it!
16. Go parking and stargaze. Rekindle the flame and go parking with your spouse! Find a pretty spot in the outskirts of town, cuddle up in the front seat or the bed of a truck, and stargaze while you sneak kisses. Pack a picnic dessert and feed each other bites as you try to determine the difference between planets and stars.
17. Visit a pet store or your local shelter/rescue. If you're an animal lover, there's nothing more fun than going to pet and play with the little creatures at the local pet shop or rescue shelter. You can share favorite animal stories from your childhood while you "ohh and ahh" over all the cute critters. But watch out—you might find yourself leaving your date with a third party in tow!
18. Karaoke at home in your PJs. If you don't have a karaoke machine or know someone you can borrow one from, a hairbrush and a Spotify playlist works great in a pinch! Video each other, if you dare, and post clips on social media of your best Bryan Adams or Taylor Swift cover. Laugh it up, get silly, and hit those high notes--for free.
19. Revisit childhood and build a blanket fort in your living room. Your kids love to build forts—why not have some of that fun for yourself? Built a fort with blankets and the living room furniture. Then turn the lights low, grab a flashlight, and set up camp for the evening in your own cozy little love hut.
20. Antique or Thrift shop. While you're out and about, why not browse through a few antique shops or thrift stores? Discover old treasures together and learn what random items your spouse is drawn to. For fun, pick out one surprise item for the other that they have to take home and use.
---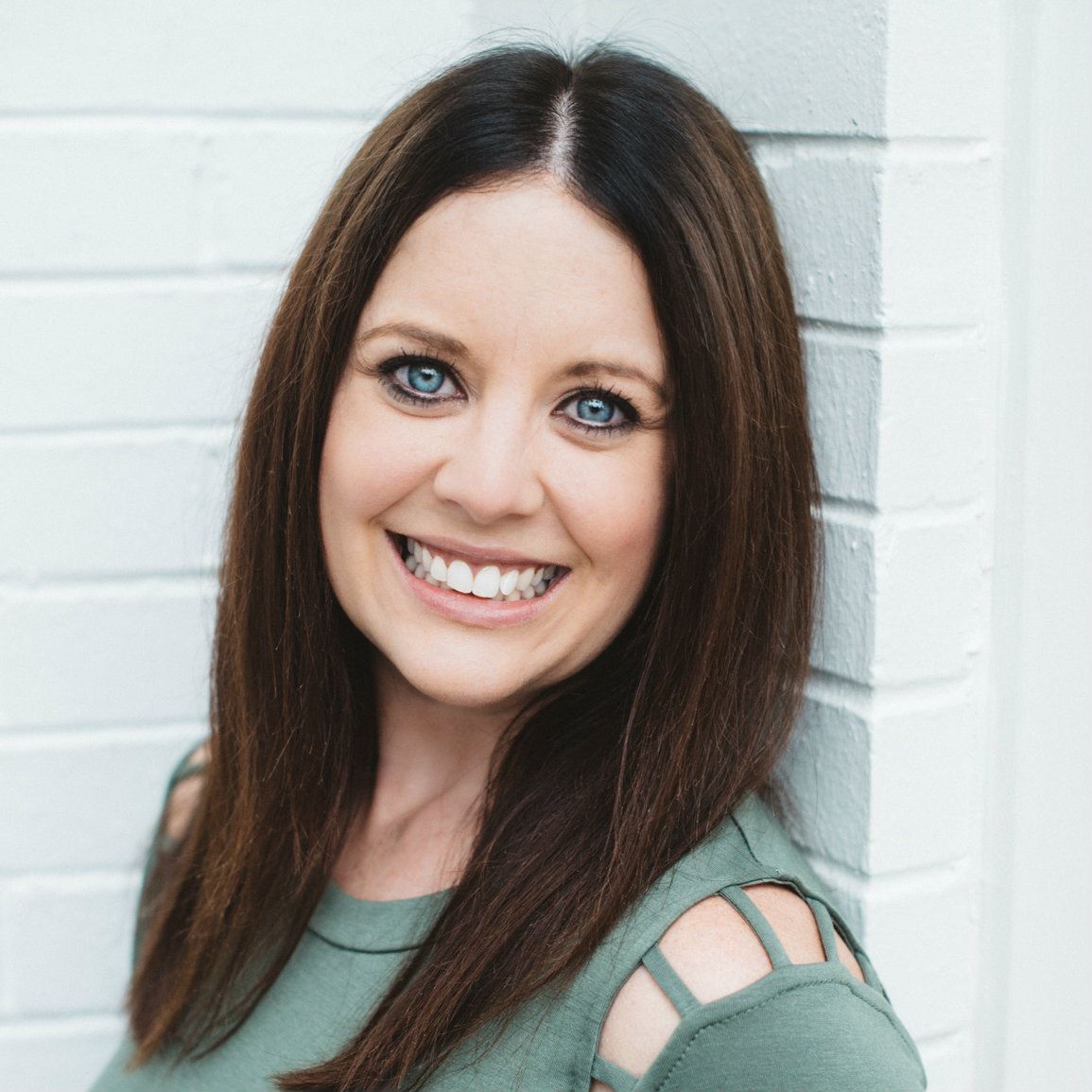 Betsy St. Amant Haddox is the author of fourteen inspirational romance novels and novellas. She resides in north Louisiana with her newlywed hubby, two story-telling young daughters, a collection of Austen novels, and an impressive stash of Pickle Pringles. Betsy has a B.A. in Communications and a deep-rooted passion for seeing women restored in Christ. When she's not composing her next book or trying to prove unicorns are real, Betsy can usually be found somewhere in the vicinity of a white-chocolate mocha. Look for her latest novel with HarperCollins, LOVE ARRIVES IN PIECES, and POCKET PRAYERS FOR FRIENDS with Max Lucado. Visit her at http://www.betsystamant.com./
Photo Credit: Getty Images/Simonapilolla