Music Review: Mandisa's "It's Christmas"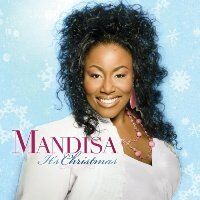 By Andy Argyrakis, ccmmagazine.com
After giving fans a flavor for her seasonal interpretations with last year's Christmas Joy EP, Mandisa extends her holiday offerings on the full-length It's Christmas. Three of the same songs pop up, but there are plenty of additional tracks in this soulful collection which find the "American Idol" alum soaring with vocal radiance and the occasional support of a well-matched duet partner. The previously heard "Christmas Makes Me Cry" with Matthew West straddles the line between shimmering R&B and glistening pop, relating to the truly moving sentiments the celebration can bring, while Michael W. Smith adds some extra star power to the gorgeous ballad "Christmas Day."
Mandisa also showcases her radiant pipes in solo settings throughout the jazzy "What Christmas Means To Me" and an acoustic take on "Angels We Have Heard On High." Though there's no denying her talents throughout ballads like "Silent Night" and "O Holy Night," the soft spoken orchestral arrangements are somewhat unimaginative and tiresome, not really standing out from the billion other versions on the market. Yet, Mandisa rounds out the disc with a bluesy/Memphis soul version of "Children Go Where I Send Thee," which is hands-down the most unique rendition on the album. Aside from this offering, fans will be happy to hear the singer's back in the studio putting the finishing touches on her next studio album, Freedom, slated for release sometime in March 2009.
---
Used by permission -