Music Review: Jadon Lavik's "The Road"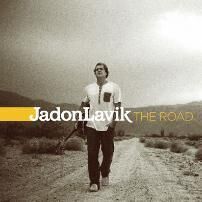 Jadon Lavik has performed on numerous Saddleback Church albums and sings in front of nearly 20,000 parishioners every weekend when combining all the services which has truly been an education in praise directed ministry. All those goods, combined with an incredibly appealing voice, cozy croon and down to earth demeanor drew attention from BEC Recordings and his official recording career was born. After releasing Moving On Faith in 2004 to critical acclaim, consistent touring and the meteoric single "What If", the stage was set for a much anticipated follow-up found in Life On the Inside. Last year, Jadon released the praise & worship album Roots Run Deep and now he is releasing The Road, an acoustic collection.
First song "Hear Our Song" is a simple yet passionate plea of praise with these worshipful lyrics: "Father hear our song, A song of praise to the worthy one, In joyous surrender With our eyes fixed on You, May our lives bring you glory to serve you in all that we do". The acoustic version of "Moving On Faith" will remind you of "Tell Me" by Josh Wilson. Jadon's version of "Come Thou Fount" is done as though he's in the living room leading worship and I can't help but sing along in worship to the all-time great hymn. "Father" was a hit song from Life On the Inside and this stripped down version really captures the passion of this prayer-song with the sincere lyrics: " I cry out and You answer, I cry out and You answer, Father I know You listen when I pray, Father would You hear these simple words I say". Such song and stylistic explanations further lay the ground work for the overarching meaning of the song "On The Outside". Not only does it possess a reflective and meditative tone, but the moniker also exposes this singer/songwriter as incredibly authentic and unabashedly honest who genuinely wants to impact listeners with his beliefs.

"What If" is overall the best song by Jadon on this new work. I can't help but get emotional listening to the bridge: "What have I done to deserve Your son sent to die for me, What can I give, I want to live, give me eyes to see, In a world that keeps changin' there's one thing that I know is true, Your love is stayin', there's nothing else I'll hold onto". The whole album has a classic acoustic feel which is well suited to Jadon's singer-songwriter style and his smooth vocals. If you like this album, you need to also check out Jadon's album Life On the Inside.
Closing Thoughts:
If you like Bebo Norman, Josh Wilson, Paul Colman and Jimmy Needham, then you should enjoy Jadon Lavik's The Road. For me, the standout songs are "Hear Our Song", "Come Thou Fount", "Father", "On The Outside" and "What If".
"The Road" song titles
1. Hear Our Song
2. Moving On Faith
3. Come Thou Fount
4. Father
5. Come To Me
6. Come To Me End
7. On The Outside
8. What If
9. Wondrous Love
10. Mighty God
11. Surrender
---
This review has been republished with permission from ChristianMusicReview.org.
Independent Reviews. Latest Releases.